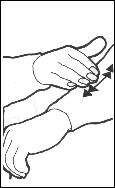 Blue
Rub fingertips of open right hand up and down left forearm twice.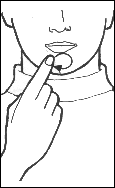 Red
Place right hand extended index fingertip below lower lip and move in a very small circle on chin.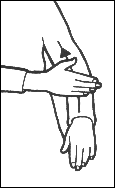 Green
Place blade of open right hand on wrist of left arm - move formation up to upper arm.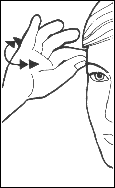 Yellow
Close right hand index fingertip on to thumbtip - place tip of this formation on right temple and swivel formation several times.