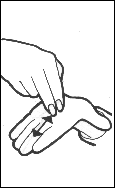 Brush
Extend right hand index and middle fingers - stroke fingertips of this formation up and down left palm, once.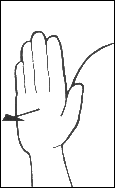 Your
Move open right hand forward, once - palm remains forward throughout.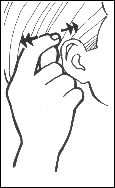 Hair
Place tip of right thumb into right crooked index finger and shake formation at side of head, twice.