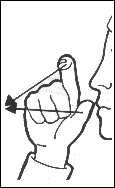 Can
Extend right hand index finger and thumb - place formation in front of nose. Move hand forward, closing thumb and finger.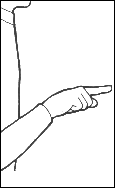 You
Point tip of right hand extended index finger forward, or toward person concerned.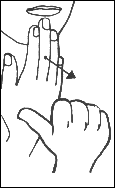 Please
Move open right hand straight forward from chin, while closing into a fist, thumb extended.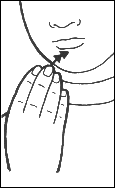 Eat
Close right hand fingertips on to ball of thumb- tap tip of formation on chin, twice.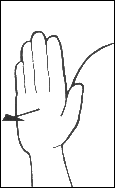 Your
Move open right hand forward, once - palm remains forward throughout.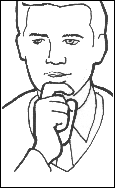 Dinner
Tap tip of crooked right hand index finger on chin, twice.