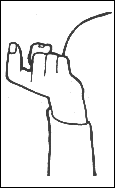 Come
Extend right hand crooked index finger and hold hand in front of body, move hand back in an arc towards centre chest.
And
Up, to end with palms up.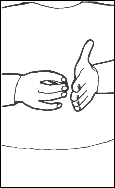 Tickle
Tickle" palm of open left hand with fingers of right hand.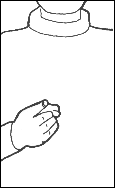 The
Extend right hand index finger, palm left in front of body - move formation in a downward arc, to right, turning to palm down.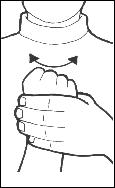 Teddy
Grasp base of right fist with left hand and swivel right fist to left and right.