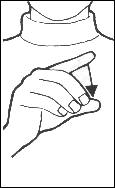 Do
Extend right hand index finger, other fingers on ball of thumb - drop index finger on to ball of thumb, palm down.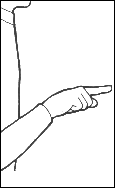 You
Point tip of right hand extended index finger forward, or toward person concerned.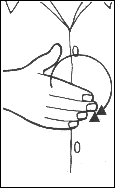 Like
Make small circular movements on chest with palm of open right hand.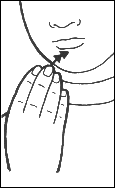 Eat
Close right hand fingertips on to ball of thumb- tap tip of formation on chin, twice.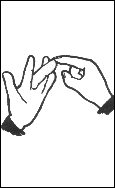 I
Move tip of right hand index finger down center of chest.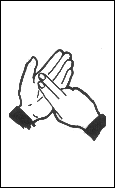 N