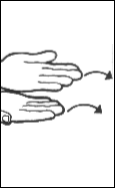 Give
Move open hands forward simultaneously, in shallow arc.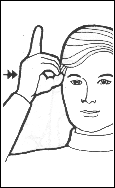 Daddy
Extend right-hand index finger. Other fingertips on ball of thumb - tap thumbnail on side of forehead, twice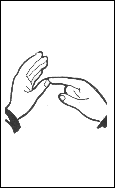 A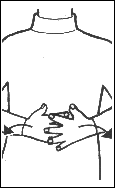 Big
Place both open hands, fingers spread, in front of body, left hand in front of right - move hands out to either side in an arc.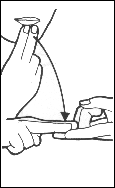 Kiss
Extend index and middle fingers of both hands - place right hand fingertips below lower lip, then move right hand forward to place fingertips of both formations together.