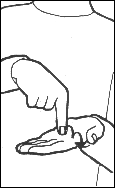 Hop
Hop" extended right hand index finger across palm of open left hand.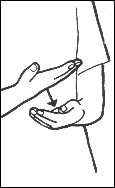 On
Place back of open right hand firmly on left palm.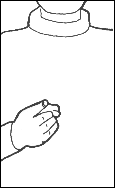 The
Extend right hand index finger, palm left in front of body - move formation in a downward arc, to right, turning to palm down.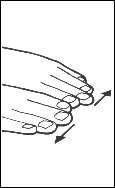 Floor
Both hands open, thumbs in, index fingers touching - move hands apart.