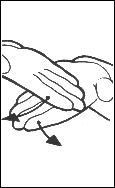 How
Brush back of right hand along and off palm of open left hand in a forward arc. left hand moves slightly left.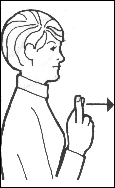 Are
Cross right hand index and middle fingers - place formation on mid chest - move formation forward.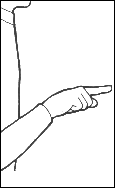 You
Point tip of right hand extended index finger forward, or toward person concerned.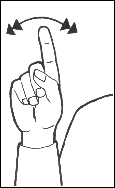 Today
Move extended right hand index finger and arm, side to side, twice at slightly above right shoulder height.