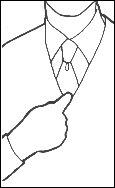 I-me
Point to self with the tip of the extended right index finger.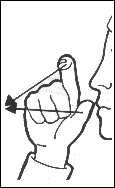 Can
Extend right hand index finger and thumb - place formation in front of nose. Move hand forward, closing thumb and finger.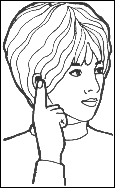 Hear
Place fingertip of extended right hand index finger on the right ear.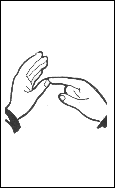 A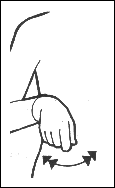 Bell
Place right hand thumb in crooked index finger, palm back at about waist height - shake side to side from wrist.