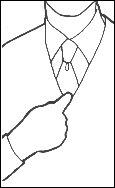 I-me
Point to self with the tip of the extended right index finger.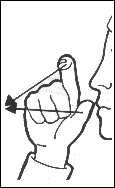 Can
Extend right hand index finger and thumb - place formation in front of nose. Move hand forward, closing thumb and finger.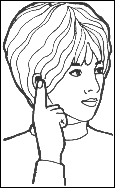 Hear
Place fingertip of extended right hand index finger on the right ear.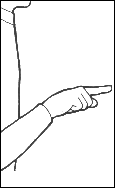 You
Point tip of right hand extended index finger forward, or toward person concerned.