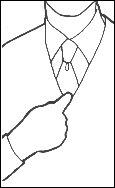 I-me
Point to self with the tip of the extended right index finger.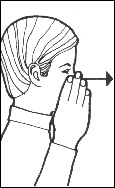 Saw
Place index finger edge of open right hand, thumb in, beside right eye. Move hand forward.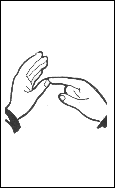 A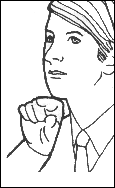 Bird
Place tips of right hand extended index and thumb together - place formation under chin - open and close fright index finger and thumb twice.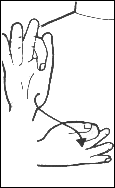 Fly
Place right hand thumb on edge of extended index finger, other fingers spread - move in an arc down towards left side.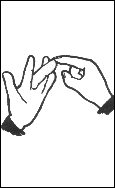 I
Move tip of right hand index finger down center of chest.