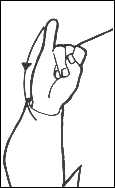 It
Extend right hand little finger - twist formation at wrist to end with palm up.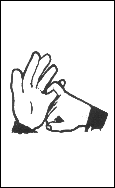 S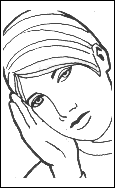 Bed
Place open right hand on right side of head and face.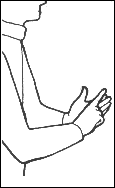 Time
Extend right hand thumb and index finger - place tip of thumb into centre palm of open left hand. Turn right hand formation until index finger points down.