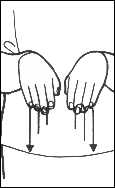 Kangaroo
Simultaneously move both open hands forward in three small hops - hands bent at third knuckles.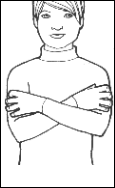 Koala
Cross arms and hold upper arms with claw-like formation of hands.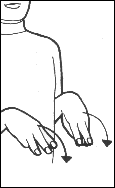 Wombat
Crook and spread index, middle and ring fingers of both hands, palms down in front of body - move hands alternately forward in small arcs, once.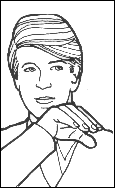 Platypus
Holding back of formation on chin, close fingertips of open right hand on to thumbtip, twice.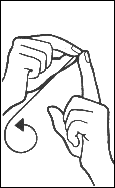 Possum
Form fingerspelt "P" in front of body. Move right formation down to the right to end in a curl.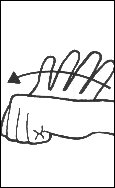 Echidna
Place open right hand fingers spread and pointing to left elbow at left wrist- swivel right hand to fingers pointing up.