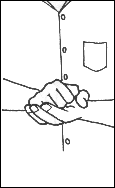 Keep
Place right fist into palm of relaxed left hand and move formation back towards body.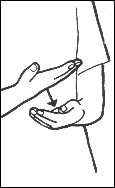 On
Place back of open right hand firmly on left palm.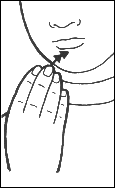 Eat
Close right hand fingertips on to ball of thumb- tap tip of formation on chin, twice.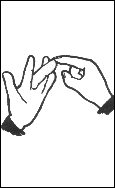 I
Move tip of right hand index finger down center of chest.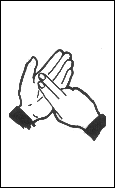 N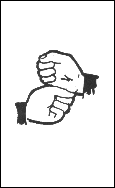 G