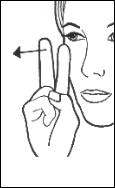 Look
Extend right hand index and middle fingers - move index fingertip of formation forward from corner of right eye.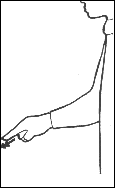 There
Point extended right hand index finger away from body, twice.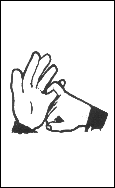 S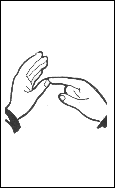 A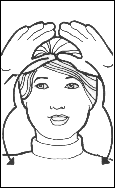 Tree
Place both open hands close together at head height - move hands apart and down in arcs.