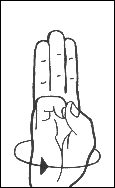 Merry
Extend right hand index, middle and ring fingers. Keeping palm left, move formation in two small circles at chest height.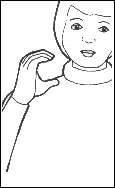 Christmas
Form wholehanded 'c' with right hand at about shoulder height - turn formation back toward body.
And
Up, to end with palms up.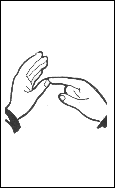 A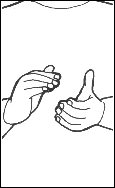 Happy
In a continuous movement, clap slightly cupped hands together, bounce apart to move in small outward circles, then clap again and end with hands apart.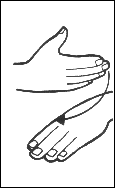 New
Brush little finger edge of open right hand along back of open left hand, turning palm down at end of movement.