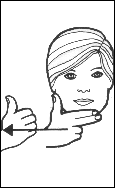 Nice
Extend right hand index and middle fingers and thumb. Place tips of index and middle fingers on chin, then whilst moving formation to right off chin, close hand to a fist, leaving thumb extended.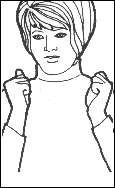 Cold
Hold both arms bent, hands in fists - move formation in quick, short sideward movements, several times.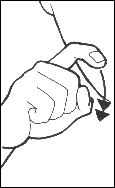 Water
Stroke edge of crooked right hand index finger down right cheek, twice.