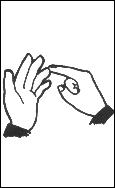 O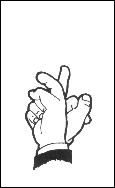 K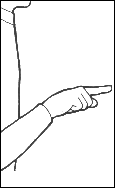 You
Point tip of right hand extended index finger forward, or toward person concerned.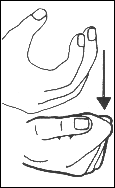 Have
Cup right hand, fingers apart - drop hand while closing into a fist.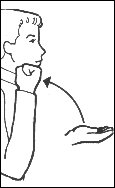 Had
While moving open right hand back towards shoulder, close hand into a fist.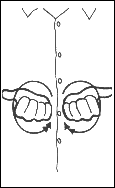 Enough
Extend both thumbs - simultaneously move hands in small outward circles.