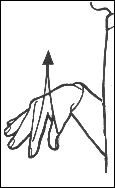 Pick
While moving right hand up at right side of body, close index finger on to thumb, keeping palm down.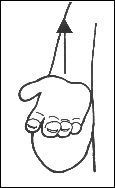 Up
Move open right hand upwards.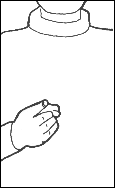 The
Extend right hand index finger, palm left in front of body - move formation in a downward arc, to right, turning to palm down.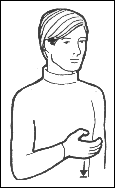 Cup
Form wholehanded 'c' with right hand and place with stress in front of body, palm left.
And
Up, to end with palms up.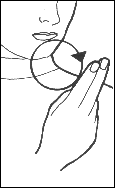 Spoon
Move tips of extended right hand index and middle fingers in small forward circles in front of chin.