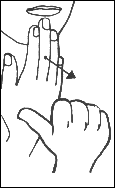 Please
Move open right hand straight forward from chin, while closing into a fist, thumb extended.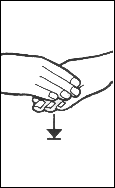 Sit
Place open right hand on back of open left hand and move formation down, slightly.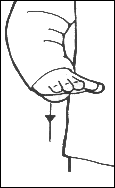 Down
Move open right hand down.
And
Up, to end with palms up.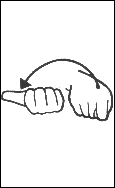 Be
Hook right thumbnail under crooked right index finger, palm down - rotate formation at wrist to end with palm up while flicking right thumb out.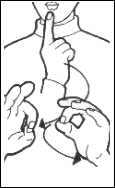 Quiet
Place tip of right hand extended index finger on chin. While bringing tip of left hand index finger and thumb together, bring right hand down, closing right index finger on to thumb and opening other fingers to cross hands at wrist. Simultaneously sweep each hand out to either side in a shallow arc.