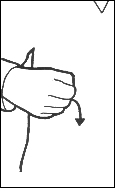 Pour
Form fist with right hand and move it as though pouring from a jug, palm facing body.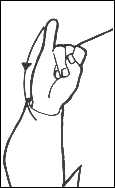 It
Extend right hand little finger - twist formation at wrist to end with palm up.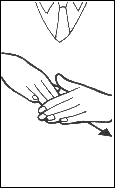 In
Move open right hand forward under left palm - back of right hand brushes against left palm.