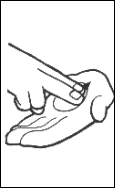 Purple
Extend right hand index and middle fingers and move in small circles on palm of open left hand.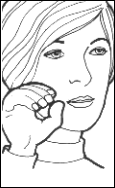 Orange
Hold relaxed right fist at right corner of mouth, clench fist, twice.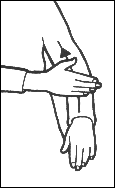 Green
Place blade of open right hand on wrist of left arm - move formation up to upper arm.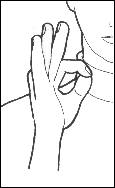 White
Place right hand thumb and index fingertips together, other fingers extended and apart - place tip of this formation on right side of neck and rock formation, twice.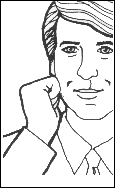 Black
Make fist with right hand and place formation on right cheek - move formation forward, off face.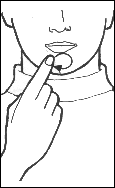 Red
Place right hand extended index fingertip below lower lip and move in a very small circle on chin.