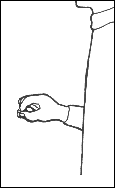 Put
Close right hand fingers on to ball of thumb – open hand while moving arm diagonally forward, keeping palm down.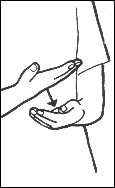 On
Place back of open right hand firmly on left palm.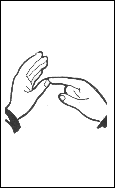 A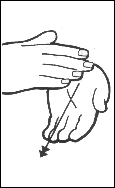 Clean
Open both hands - sweep right hand fingers forward along left palm, twice.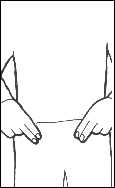 Nappy
Extend thumb, index and middle fingers of both hands and place thumbnails on waist. Close fingers onto thumbs, twice.