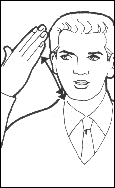 School
Move open right hand diagonally in front of right side of face twice.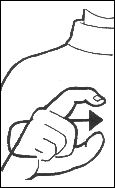 Class
Right hand forms 'c' palm left in front of right shoulder - move hand back toward right shoulder in a horizontal arc.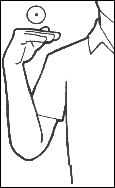 Room
Place right hand at shoulder height, fingers bent at third knuckles, thumb on edge of index finger – move formation forward slightly.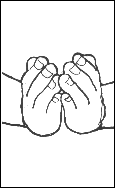 Book
Place blades of open right hands together - close and open formation, once.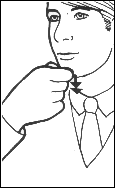 Pencil
Place extended right hand index finger and thumb together – with tip of this formation, stroke chin downward, twice.
Pen
Form "O" with right hand index fingertip and thumbtip. Move tips of this formation in a clockwise circle in front of body.