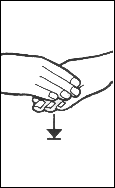 Sit
Place open right hand on back of open left hand and move formation down, slightly.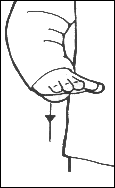 Down
Move open right hand down.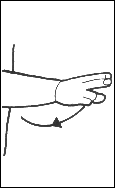 To
Extend right hand index and middle fingers - while turning to palm down, move formation to the right in an arc.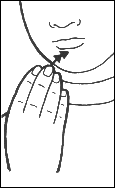 Eat
Close right hand fingertips on to ball of thumb- tap tip of formation on chin, twice.