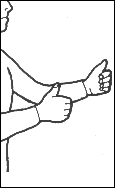 Sport
Place fists together, thumbs extended - move right formation back in a downward arc, and left formation forward.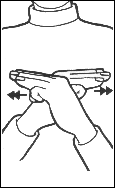 Mathematics
Extend index, middle and ring finger of both hands ( thumbs on nails of little fingers)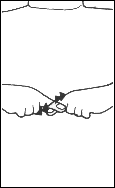 English
Rub ball of extended right hand index finger on back of extended left index finger, several times.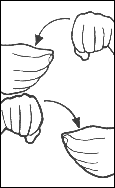 Science
Place fingertips of both hands on balls of thumbs, as if holding test tubes- pour from left to right, then from right to left.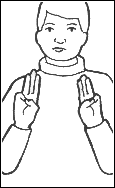 Music
Extend index, middle and ring fingers of both hands, move in small arcs as if conducting.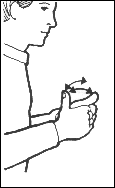 Game
Make fists with thumbs extended - place formations together with knuckles touching - rotate fists alternately, backward and forward.