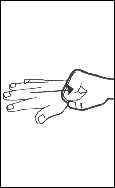 Take
Move open right hand, palm sown, from right diagonally left, back towards body while closing to a fist.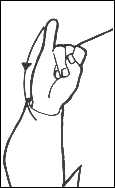 It
Extend right hand little finger - twist formation at wrist to end with palm up.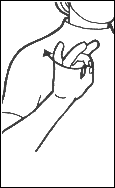 Out
Close tip of right hand middle finger on to ball of right thumb, and moving hand in a small forward arc, flick hand open.