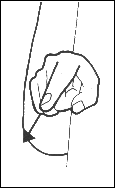 That
Point extended right hand index finger away from body, once.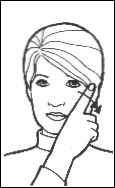 Girl
Extend right hand index finger - stroke left cheek with edge of finger, twice.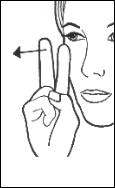 Look
Extend right hand index and middle fingers - move index fingertip of formation forward from corner of right eye.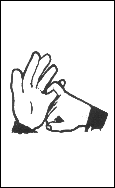 S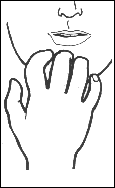 Cranky
Place cupped right hand, fingers spread, below chin - partially open and close hand, twice.