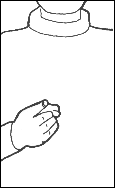 The
Extend right hand index finger, palm left in front of body - move formation in a downward arc, to right, turning to palm down.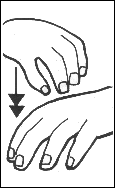 Cake
Bounce tips of fingers and thumb of cupped right hand on back of left hand twice.
And
Up, to end with palms up.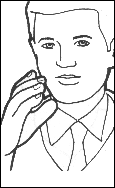 Drink
Shape right hand as for holding a glass - tilt to mouth as for drinking.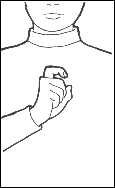 Is
Place edge of right hand crooked index finger on chest - move formation forward.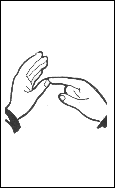 A