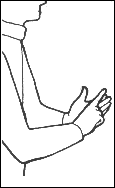 Time
Extend right hand thumb and index finger - place tip of thumb into centre palm of open left hand. Turn right hand formation until index finger points down.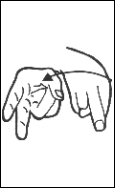 For
Extend right hand index and middle fingers - cross middle finger over index - while rolling hand to almost palm up, flick fingers apart.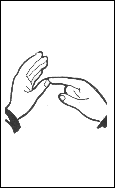 A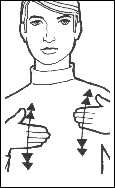 Bath
Place fingers of both hands on chest - in a continuous movement, rub hands up and down alternately.