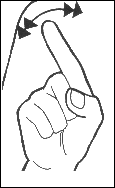 What
Extend right hand index finger and move formation from side to side, palm forward, twice, at mid-chest height.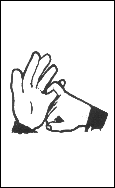 S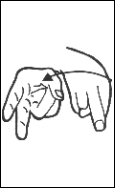 For
Extend right hand index and middle fingers - cross middle finger over index - while rolling hand to almost palm up, flick fingers apart.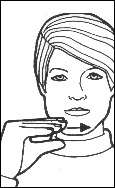 Lunch
Move right hand, bent at third knuckle, thumb under, across chin, from right to left.