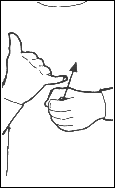 Yoghurt
Extend thumb and little finger of right hand. Place tip of right little finger into "O" formed with fingers and thumb of left hand. Turn right hand to palm back whilst moving formation up.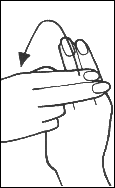 Fruit
Crook index and middle fingers of both hands - move right formation up back of left formation and over towards left wrist.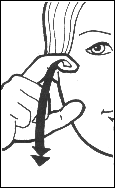 Chocolate
Right hand forms fingerspelt 'c' tip of thumb on right cheek - rock formation forward, twice keeping thumb on cheek.