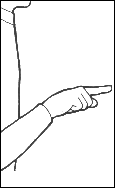 You
Point tip of right hand extended index finger forward, or toward person concerned.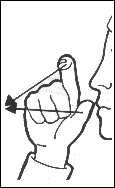 Can
Extend right hand index finger and thumb - place formation in front of nose. Move hand forward, closing thumb and finger.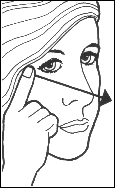 See
Move tip of right hand index finger forward form right eye.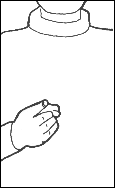 The
Extend right hand index finger, palm left in front of body - move formation in a downward arc, to right, turning to palm down.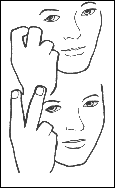 Light
Extend right hand crooked index and middle fingers and place near right side of face - flick crooked fingers up.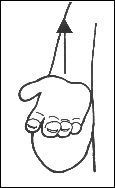 Up
Move open right hand upwards.