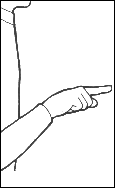 You
Point tip of right hand extended index finger forward, or toward person concerned.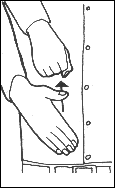 Felt
While moving fingertips of open right hand up from waist, close hand to a fist.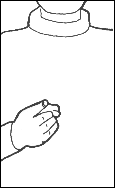 The
Extend right hand index finger, palm left in front of body - move formation in a downward arc, to right, turning to palm down.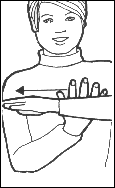 Grass
Move back of open right hand fingers spread, along left arm towards fingertips